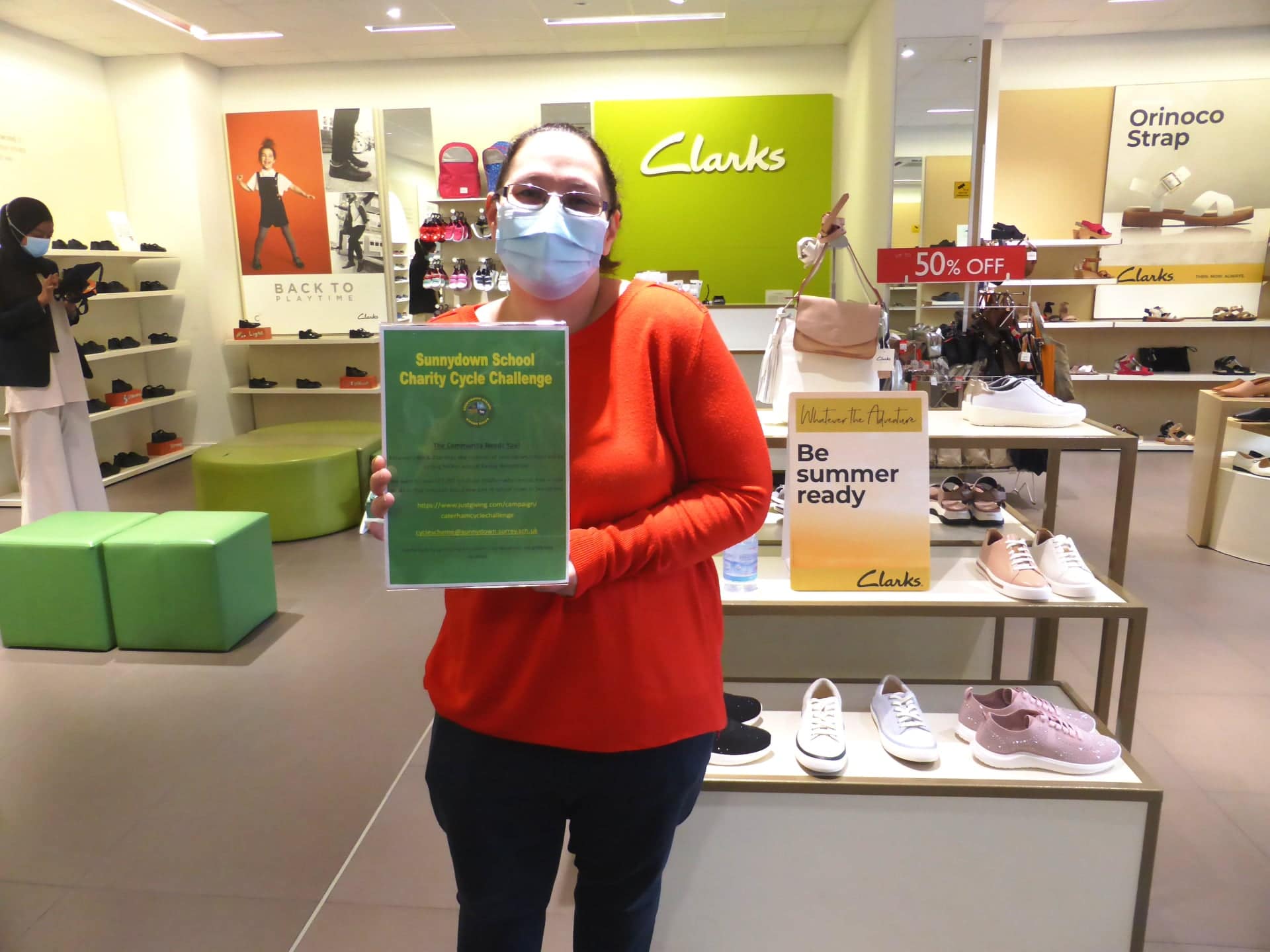 Clarks – Charity Cycle
Clarks is supporting the Caterham Cycle Challenge organised by Sunnydown School.
The school are aiming to ride 660km as a team around Kenley Aerodrome from Friday May 14 to Friday May 21.
The school are hoping to raise £17,000 with the challenge, which will go towards supporting vulnerable families in Caterham so they can buy new school shoes for their children in September.