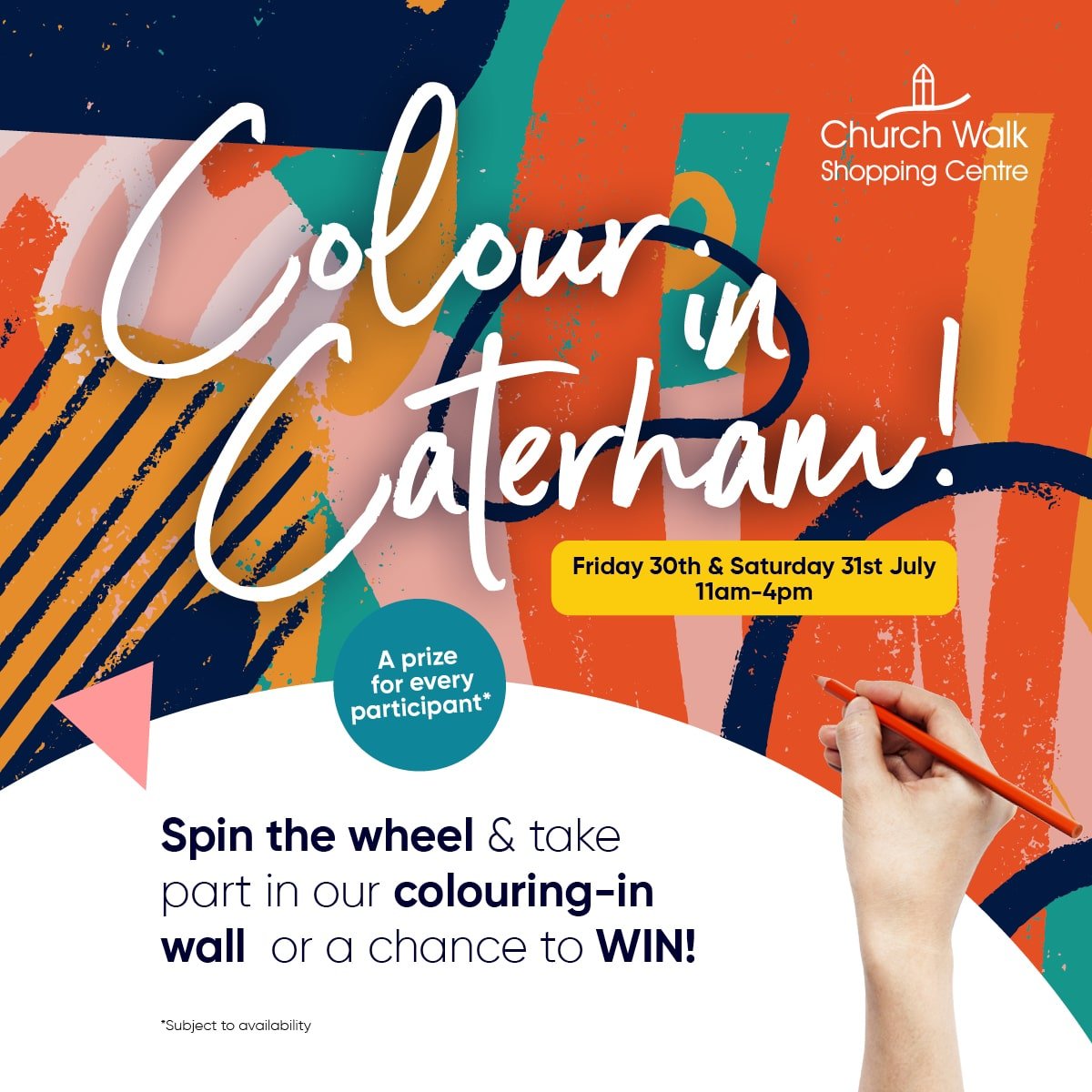 Colour in Caterham Family Fun at Church Walk 30th & 31st July
This summer we're putting the colour back into Caterham!
Head to Church Walk on Friday 30th & Saturday 31st July spin the wheel, and take part in our colouring-in wall for a chance to win!
The Caterham community are tasked with completing the flower mural, with the brightest colours across the two day event.
There will be a gift for every participant as a thank you for helping colour Caterham. Collect your 'Colour Caterham' seed packet of wild flowers and support your local bees.
The 'Colour in Caterham' weekend event will roundoff the final days of the Woodland Trail organised by Caterham Valley For You. For more details on the trail and how to get involved click here.