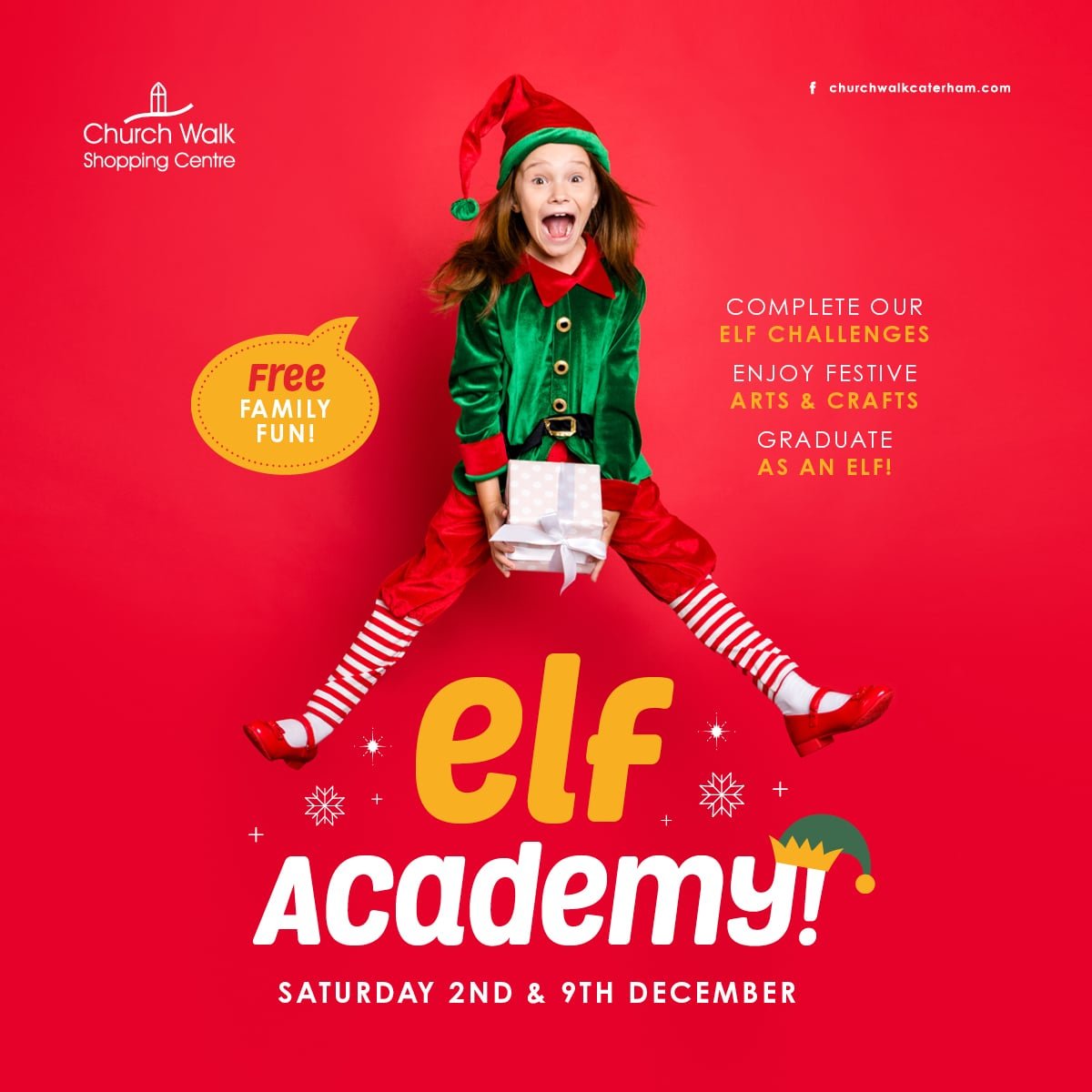 Elf School – 2nd & 9th December
Come and enjoy free family fun this Christmas at Church Walk's Elf Academy!
Running 11am to 4pm every weekend on Saturdays 2nd & 9th December, families are invited to come and complete our Elf challenges and enjoy festive arts & crafts, before graduating as a fully-fledged Elf!
On arrival all children will be given their own Elf hat (theirs to keep as you never know when they will need it!); they will work out their own elf name, be given their report card and then it's off to work they go… Children will undertake a number of activities in order to become an Elf. They will have experienced elves on hand to help, however their own adults will be encouraged to support them in their challenges! Families will follow a route around the space to ensure they have completed all of the required activities to become a fully-fledged Elf (and will even take home a certificate afterwards).
Children will also be able to make their own reindeer food to take home – in return, donations are welcomed to our charity of the year Ruben's Fund.
We look forward to seeing you there!