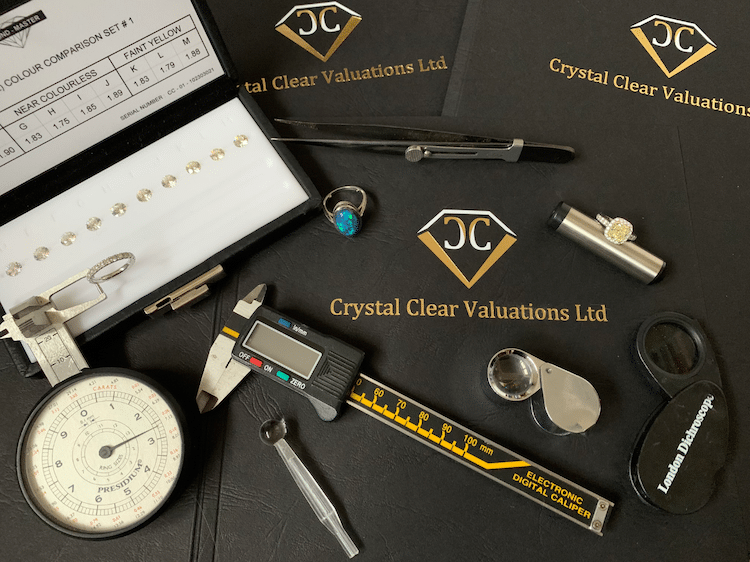 Infinity Jewellers Are here to help you find the value in your jewellery
Whether you have an engagement ring that requires an insurance valuation, or you've got a few bits of jewellery tucked away somewhere that you'd be interested in discovering their true value, it's worth taking the time to bring in your items in to us.
Once a month, we have an Independent Registered valuer Karra from Crystal Clear Valuations who attends the store in Caterham and can value up to 25 items on the day.
Due to the restricted amount of items that can be valued in one day, we ask that you phone us or visit the store to confirm availability. We'll then book your items in with us over the phone. You can drop your items to us before the appointment or on the day and collect them the same day with the document to follow in 7-10 working days. We have a sample valuation in store so you can see exactly what you will receive, or you can view an online sample here http://www.jaofthew.com/uk/crystal/index.html.
All valuations are provided in a smart presentation folder with colour digital images. We offer this service all jewellery items, including;
Diamond and Gem-set Jewellery
Watches & Pocket Watches
Gold Jewellery
Silverware
Bespoke Pieces
Antique Jewellery
Coins