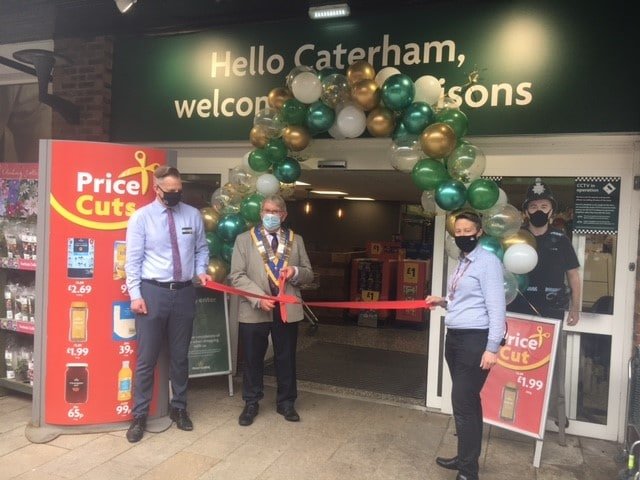 Morrisons – NEW brew bar in-store
If you head down to Morrisons now you may notice something slightly different – they have a new brew bar in-store!
Local man Geraint Jenkins, President of the Rotary Club and a upstanding citizen of Caterham for all of his Charity work, attended the ribbon cutting event and reveal of the new store format. Customers can expect to receive a fresh brew and specialty cake from the brew bar and there is also a selection of tables and seating for those who wish to sit down with a cuppa.
Next time you visit, pick up a coffee and enjoy the new setting!