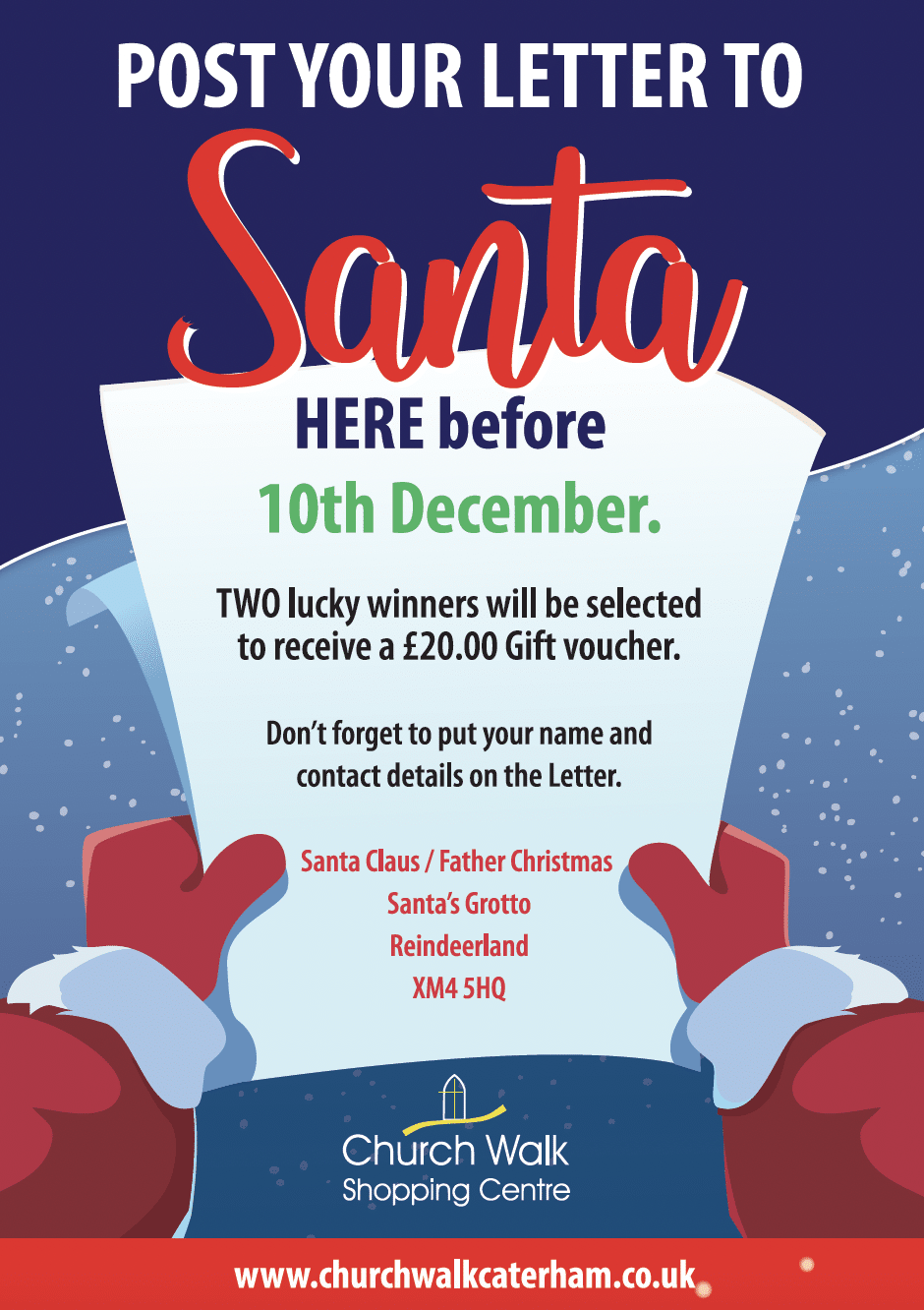 Post a letter to Santa at Church Walk
From 20th November – 10th December, Santa's post box will be located outside Morrisons (near Lorimers) for the little ones to post their letters to Santa.
All letters posted up until 10th December will be in with a chance of winning a £20 shopping voucher as well as their letter back from Santa.
Don't forget to put your name and contact details on the letter. We hope you get everything you wish for this Christmas!