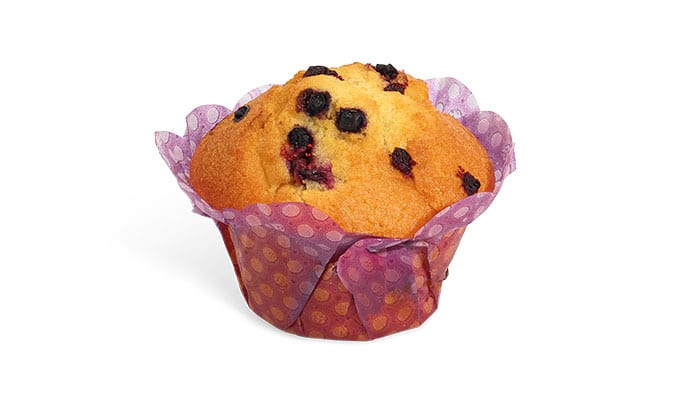 Costa's easy to follow steps make a delicious batch of fluffy blueberry muffins just like the ones you find in their stores.
You will need:
A 12 hole muffin tin lined with muffin cases
The oven preheated to 200oC/180oC fan/Gas mark 6
275g (10oz) self raising flour
1 teaspoon baking powder
75g (3oz) caster sugar
2 eggs – room temperature
225mls (8fl oz) milk
100g (4oz) unsalted butter – gently melted and allowed to cool slightly
1 teaspoon of vanilla extract
175g (6oz) fresh blueberries washed and dried with kitchen towel
Ready? Let's get mixing
Step 1: Sieve the flour and baking powder together into a large bowl, then add all the measured ingredients except for the blueberries.
Step 2: Mix with a wooden spoon until combined together, take care not to over mix.
Step 3: Using a metal spoon carefully stir in the blueberries, the mixture will appear quite loose but don't worry.
Step 4: Spoon equally into the paper cases.
Step 5: Bake in the middle of the oven for 20-25 minutes or until they have risen, cooked through and lightly golden.
Step 6: Remove from the oven and place tin on a cooling wire. Leave in the tin for 5 minutes then carefully remove to continue cooling on the rack.
These are best enjoyed warm and with your favourite coffee from their At Home range for an authentic Costa Coffee experience.